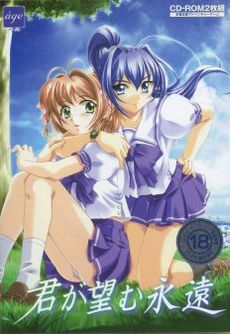 Friendship and faith, love and betrayal… And guilt. Rumbling Hearts weaves a tale not of superheroes or science fiction, but of the silent sufferings of any potential passer-by. This is real life. Happy endings are bittersweet at best.
Meet four fast high school friends – Haruka, Takayuki, Mitsuki and Shinji. Life's promise shines brightly on these companions, until one day a random accident leaves Haruka in a coma. Her boyfriend, Takayuki, cannot forgive himself and seems determined to follow Haruka into a comatose state.
Meet the main characters (Click a picture to go to their page)
Quick links
Edit
Latest activity
Edit
Community content is available under
CC-BY-SA
unless otherwise noted.